Thaw frozen foods quickly with Coolnova COMBI cabinet, preserving valuable nutrients and taste.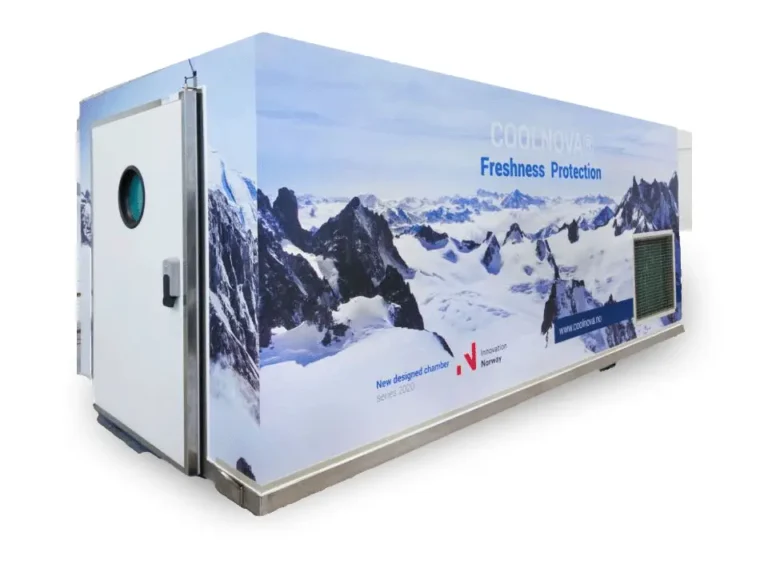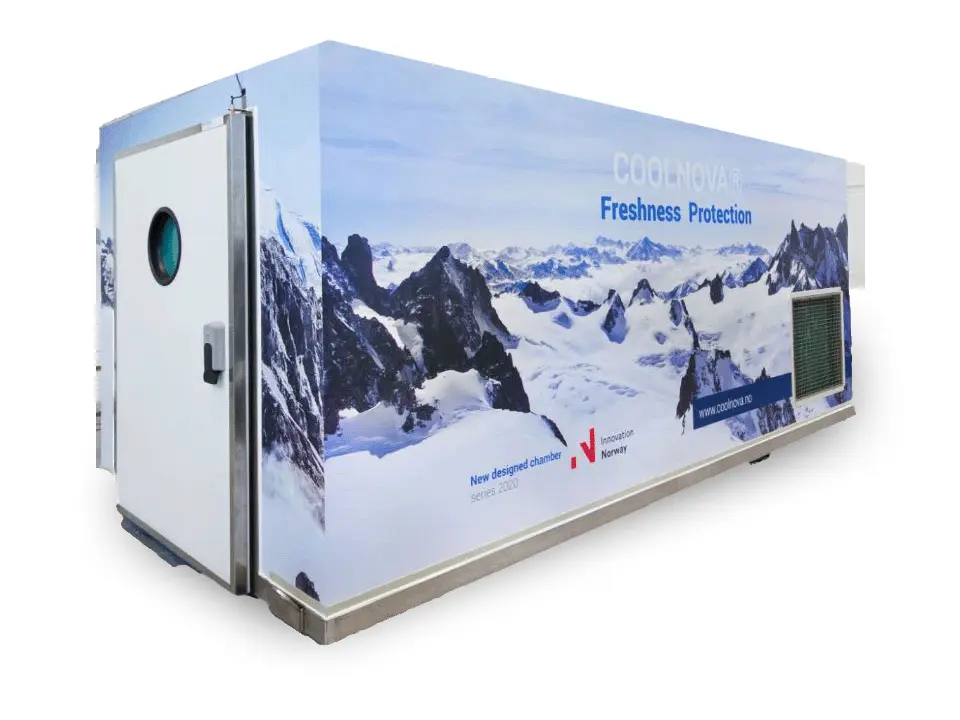 Coolnova COMBI offers both efficient thawing and cooling. After the thawing process is over and set temperature in the product is reach, the cabinet can switch into cooling-mode, ensuring that the quality regained from thawing is kept intact.
Mist from water is created in the top. It is then pushed out through the holes where it follows the airflow in the chamber. The mist, together with the airflow secures quick and optimal defrosting and makes sure that your product is defrosted as evenly as possible. Does not require uniform size.
COMBI offers a capacity up to 1000 kg (1 ton). Required thawing time is not affected by the quantity loaded. Increase capacity by combining two or more cabinets. 
A closed environment gives you full control over the thawing process. Control of fan speed, temperature, humidity and ensure the right set-temperature for your product with temperatur sensors.
Reduce food waste, water and electricity consumption
Traditional ways of thawing requires a lot of water and decreases the shelf-life of the product. Thawing with Coolnova ensures your product shelf-life, and requires only 0.07l water per kg fish and 0.12 kWh / kg fish if fully stacked.
Made from stainless steel and PPE panels. Size 512x252x253 cm (LxHxW). 
Loading capacity 1000 kg in two trolleys.
Total EL capacity: 60 kW. The temperature range for thawing and chilling is +30C to -1 °C.
Open internet port for remote access and support.
Required EL supply of 400 VAC, 75 kW, and 12 l water per hour.
Normal delivery time. 12 Weeks Ex. Factory in Lithuania. One cabinet is available immediately from stock.
See below for information on specifications, usage and more.
Coolnova can deliver its thawing cabinets world-wide as plug and play units. The company provides remote support enabling you to become a supplier of the highestquality refreshed seafood on demand.