Thaw frozen foods quickly with Coolnova MINI chamber, preserving valuable nutrients and taste.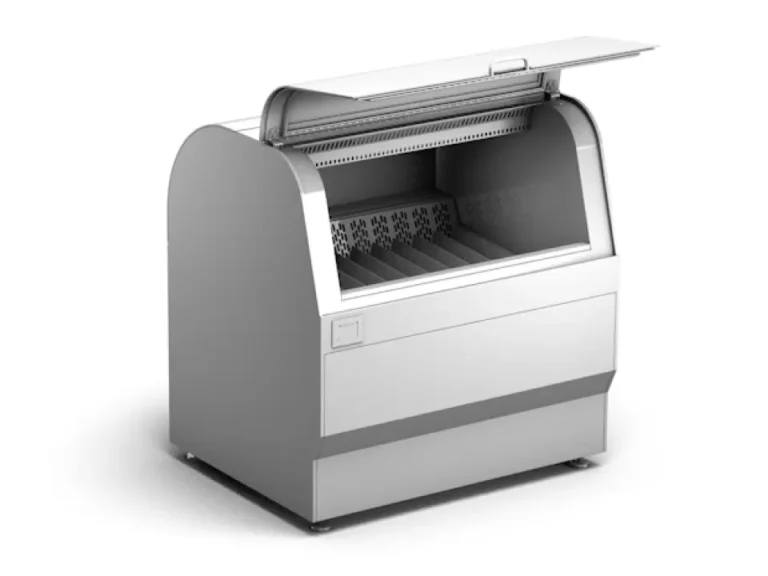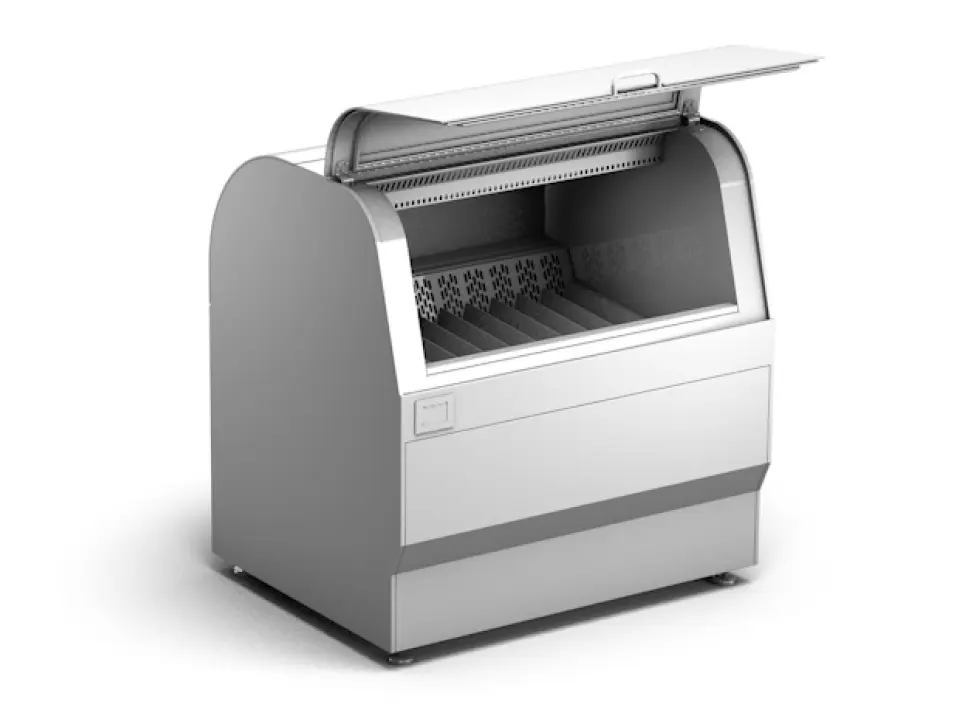 With its slightly tilted tracks, excessive water from the mists created in the top of the chamber will drain naturally. Holes in the side (see photo) secures optimal airflow and the important advancements of the technology.
Load up to 50 kg of meat, vegetables, fruits, fillets or whole-fish and have it ready in no-time! Defrosting-time varies with products thickness and structure.
A open display gives you full insight, whether you want to tempt customers with your premium quality or just want to watch it de-freeze. Easy in-&-out loading, and options for extra tracks.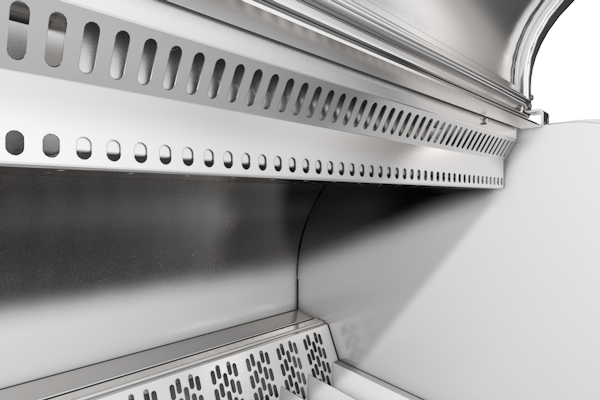 Mist from water is created in the top. It is then pushed out through the holes where it follows the airflow in the chamber. The mist, together with the airflow secures quick and optimal defrosting and makes sure that your product is defrosted as evenly as possible. Does not require uniform size.
Coolnova MINI is a small refreshing cabinet easy to operate with its few buttons. It's suitable for industrial kitchens, retail, food-production or storages that requires smaller quantities. With short defrosting time, a daily capacity can vary from 200-600 kg, depending on factors such as thickness in raw material and labour intensity.
Size: 146x97x115 cm (height, depth and inside-width)
Temperature-range: 10-30°C
Loading capacity up to 50 kg
Water supply: 2-6 bar
Total EL capacity: 3.5 kW
For other inquiries: Contact us!
Coolnova can deliver its thawing cabinets world-wide as plug and play units. The company provides remote support enabling you to become a supplier of the highestquality refreshed seafood on demand.